The Château de Seguin, the most beautiful setting for your wedding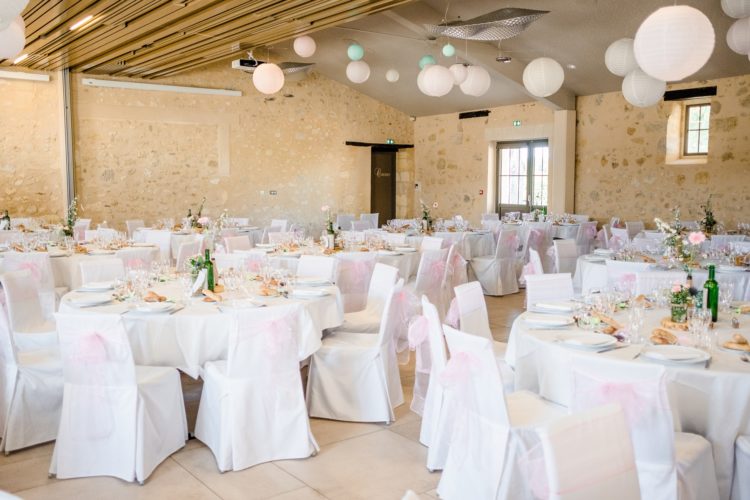 The room for weddings at the Château
The reception room was completely renovated in 2017 and can accommodate up to 300 seated people.
The wooded park surrounded by vineyards and centenary trees form an idyllic setting for your photos within an authentic wine estate.
Its 1,130 m² courtyard and 165 m² covered courtyard are available for your cocktail reception which will kick off the festivities.
A complete space
The Château de Seguin offers you a 450 m² space totally imagined and furnished for your wedding
Entrance with changing rooms
Equipped catering area (cold rooms, etc.)
Multipurpose Room / Daycare with audiovisual equipment for children
Sanitary standards and adapted to the capacity of the room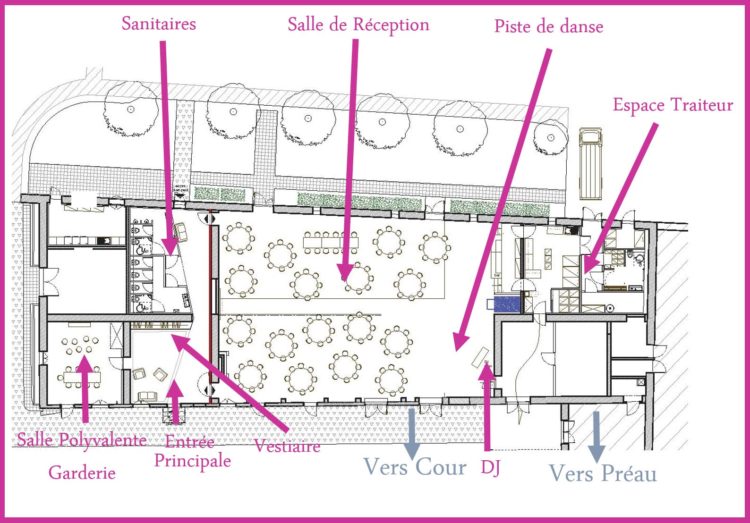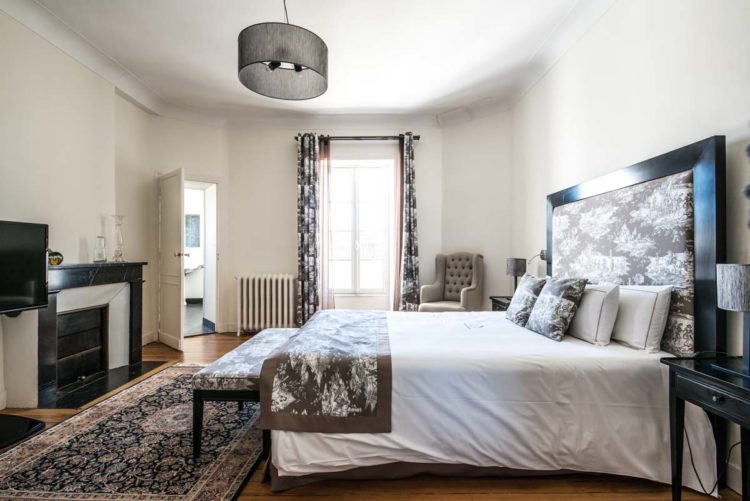 Accommodation offer
In addition to the rental of space for the organization of your wedding, the Château de Seguin offers accommodation solutions.
The gîte at the chateau can accommodate 12 to 13 people. It is classified 5 ears Gîte de France and offers the greatest comfort to the bride and groom and their relatives. In addition to the lodging in the Castle, the 5 guest rooms, including a suite completely renovated in early 2019, will offer the best comfort to your guests (up to 14 people). By the lake, the "Maison du Lac" can accommodate 4 to 6 additional people.
Virtual visit of the Château de Seguin

Contact by phone or email
receptif@chateaudeseguinevents.com
Direct line: +33 5 56 173 736
Switchboard: +33 5 57 971 971
Fax: +33 5 57 971 972
Matthieu Robert – Reception Manager: +33 7 86 120 459
Charlotte Carrincazeaux – Project Manager: +33 7 66 884 130
Request a quote for your event
Testimonials
Magic

The Château de Seguin is a beautifully renovated and tasteful place: Modern and warm reception hall at the same time, catering service at the TOP, grandiose outdoor space. Everything is there to spend a nice day for your wedding. Plus, a cottage on site to extend the next day with the family for a simple brunch in the park with the possibility of relaxing by the pool after enjoying it. I recommand it. Elise Gorisse, Weday's agency, wedding planner.

Gorisse Elise
Weday's
An unforgettable weekend

A perfect garden party style wedding for this kind of place. The chateau is magnificent (possibility to reserve it to accommodate a few guests), the room is new, superb (exposed stone on one side), very well equipped and very functional!
A big thank you to Matthieu who accompanied us during these almost 2 years of preparation!
We recommend with your eyes closed, you will have an exceptional time!

Marine S.